VietTimes – Asset size increased by times, revenue reached trillion, Central Pharmaceutical Joint Stock Company I (Pharbaco – Ticker: PBC) had a strong transformation when it went to private hands. In addition, Pharbaco also holds great ambitions with the project of a drug factory that meets GMP – EU standards.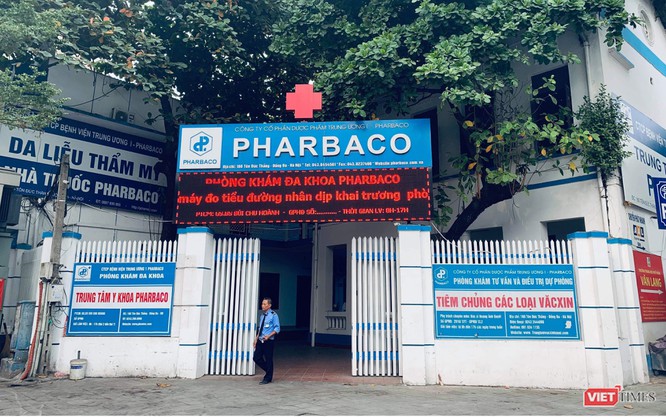 Pharbaco Head Office at 160 Ton Duc Thang, Hanoi
On June 27, about half a year after "going public", Central Pharmaceutical Joint Stock Company I (Pharbaco) successfully held the 2020 annual General Meeting of Shareholders (GMS). 222 shareholders, representing 38.8 million shares, accounting for 97.11% of the total outstanding voting shares.
The large number of attending shareholders partly showed the great concern of investors in the market for Pharbaco – the "rookie" of the newly listed pharmaceutical industry, raising ambitions to become one of 10 pharmaceutical enterprises. has the largest production in Vietnam.
At the meeting, shareholders approved a plan to issue 50 million shares (the value of the issue at par value is 500 billion dong) to clear the debt for some creditors who lent the company. This activity helped Pharbaco increase its charter capital to VND 900 billion, balance the capital structure, reduce financial leverage, and consolidate its position with credit institutions.
Notably, the creditors named (Huong Que Trading Investment Joint Stock Company, Appollo Joint Stock Company or Saigon Pharma JSC) were all major shareholders of Pharbaco before going on the exchange. The debt swap also allows these creditors to convert their investment by owning shares of the company.
Established in 1954, formerly known as TW1 Pharmaceutical Factory, Pharbaco is an industry enterprise with a long history, affirmed its position and prestige in the market.
After equitizing and then "going back to" privately since 2015, Pharbaco is one of the few pharmaceutical companies that still retains the old "identity" instead of pursuing "golden land games". The size of the company's total assets and business results have also been improved each year.
By the end of 2019, the size of Pharbaco's total assets reached 1,868.6 billion VND, 4 times higher than the end of 2015. Regarding business activities, in 2019, Pharbaco's revenue reached 989.5 billion VND 10.5 billion of profit after tax – many times higher than the level of VND 1.3 billion in 2015. In 2020, Pharbaco reaches the target of VND 1,000 billion in revenue and 20 billion in profit after tax. copper.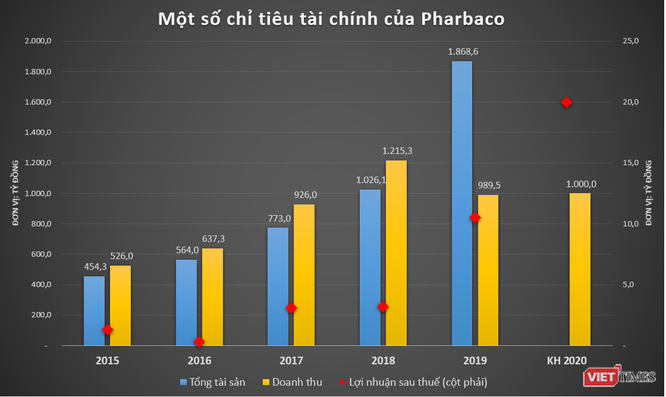 With the help of resources and people from a group of private shareholders, Pharbaco is gradually "removing" old, outdated factories towards ambitious goals and catching up with trends in the pharmaceutical sector.
In 2019, creditors who have many connections with Mr. Ngo Nhat Phuong lent Pharbaco up to a hundred billion dong without taking interest (0% interest rate). The loan also has no collateral. The entire amount is used for the purpose of implementing a project to build a pharmaceutical manufacturing plant meeting GMP – EU standards.
Phase 1 of the project has been built since 2018, with a total investment of 1,200 billion VND, including 2 lines of Non Betalactam tablets (624 billion VND) and a line of injectable Cefalosporin and tablets (576 billion VND). By the end of January 2020, all machinery and equipment of the supplier have arrived at the company.
However, the outbreak of Covid-19 has greatly affected the progress of the project. It is almost impossible for experts to come to Vietnam to coordinate machine operation, commissioning, and forced online support. However, Pharbaco still aims to complete and complete the appraisal of the GMP – EU factory in Q3 / 2020.
The development of the second phase of the project, with a total estimated investment of VND 800 billion, is also urged by Pharbaco to plan the implementation. Funding for implementation is expected to be mobilized from strategic shareholders and bank loans.
Owning a GMP-EU factory will help Pharbaco's pharmaceuticals qualify for bidding in groups 1 and 2 on the ETC channel (hospitals, clinics) and closer to the goal of becoming 1 in 10 enterprises. pharmaceutical products with the largest production in Vietnam.
Notably, Pharbaco is one of the few domestic enterprises implementing the project of pharmaceutical factories meeting GMP – EU standards by themselves without the participation of foreign shareholders like many other companies.
On May 19, 2020, Appollo Joint Stock Company sold 9.9 million shares of PBC to Hai Ha Waterway Transport Co., Ltd., reducing its ownership in Pharbaco from 26.63% to 1.88%. Authorized capital.
Pharbaco's new major shareholder – Hai Ha Waterway Transport Company Limited – was established in September 2003, and is now led by Mr. To Van Tho (SN 1959, residing in Diem Dien town, Thai Thuy district, Thai province). Binh) is the Chairman of the Board of Members./.